Features
Cloud Software

eFolio Accounts software works from the cloud. Use it anywhere on any device with a browser and be truly mobile while being confident that your data is secure.
Access your information at home, at work, on your tablet on the move, or during an offsite client meeting on your iPad. Never have to worry about backing up your software or losing data again.
The information belongs to you, and you can download it at any time. We also allow uploads of information when switching from another accounting system. 
256 bit SSL Security
Your information is encrypted to the highest levels. We use moreencryption than most banks use.
Anywhere Access
Accss your account from any device with an internet browser and internet connection. It works on all hardware.
Backups
Your information is backed up on multiple locations every day so there is no need to worry.
Online Invoicing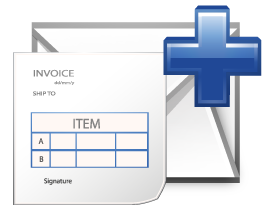 Your invoicing is quick and easy with eFolio Accounts. Save time and money with a simple invoicing system. Get paid on time by getting invoices out quickly and easily.
Create professional looking invoices in a few easy steps. Upload your logo, fill in your details, and you're ready to send out that invoice. eFolio makes it easy to post payments too.
Set up recurring invoices so they go out automatically every month. Set up one and check the payment when it comes in. You can even clone invoices to save even more time 
PDF Printing
Send out your invoice by email within the system. The email will attach a PDF with your invoice .
Browser Invoices
Impress your customers by sending a link to your invoice that your customers can see in a browser. 
Get Paid On Time
By getting our invoices out on time, and making it easy for customers to pay you you can cut debtor days.
 Purchases Recording
Recording purchases is simple with eFolio Accounts. Import your bank statements or record your expenses, its up to you. Always know who you owe money to.
eFolio Accounts allows you to manage your account so you know at all times who you have paid, and who you owe money to.  With our Purchases Tab  you can add a new invoice or a new credit note.
We have made every function of the system as simple as possible. Set up recurring purchases invoices too! Save time and money with eFolio, one of the easiest to use systems on the market. 
Cut Costs
Analyse your purchases by a department, category or supplier and make good business decisions.
Purchase Orders
Ask one member of your team to set up purchase orders, and get a line manager to approve them.
Clone Invoices
Just like a sales invoice you can clone purchases invoices which cuts the time in managing purchases.
       Banking
Report on and manage your cash flow, whether you have one account or many bank accounts. Link eFolio Accounts directly with your PayPal account.
Get PayPal feeds in eFolio Accounts for payments. You can also import your PayPal transactions from one file and get paid through your invoices.
Controlling your bank accounts is made easy with our reconciliation tools. View Cash Flow, reconciliation status and more. Cut time with import tools. Import your bank statements with our simple import tools. Cut time and save money. 
Set Up Accounts
Set up all your bank accounts in eFolio Accounts to recieve payments and sales. Cost centers are set up as default.
Browser Invoices
Impress your customers by sending a link to your invoice that your customers can see in a browser. 
Get Paid On Time
By getting our invoices out on time, and making it easy for customers to pay you you can cut debtor days.
Journal Entry 
A Journal entry allows you to enter amounts directly into the accounts listed in the organisation's chart of accounts. Journal entries are great when switching software.
You can delete any journal unless one of the transaction line items has been included in a Bank Reconciliation.
Being able to enter journal entry cuts time wen switching from another accounting system so you have more time to work on other areas of your business. 
Edit Journals
You can add, edit or clone journal entries within eFolio Accounts for your convenience .
Enter Data Quickly
Use Journal entries to enter information into the system quickly when switcing from another system. 
Get work done
Save time and spend more time on other areas of your business that make your business grow.
      Contacts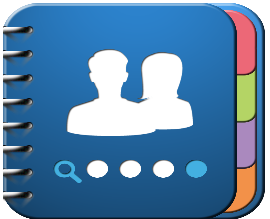 Manage all your contacts, customers and suppliers in eFolio Accounts.  Add or edit contacts in one easy to navigate screen. Add contacts through a spreadsheet by importing it into the system
Make notes on contacts with ease when collecting payments and never be out of touch with your last conversation.
Create an invoice in the contacts screen easily, or mark purchases within the same screen. eFolio makes it easy to manage all contacts in one place.
Edit Journals
You can add, or edit your contacts within eFolio Accounts easily .
Enter Data Quickly
Add new invoices for purchases and sales within eFolio Accounts with te click of a button in the chosen contact. 
Check Statements
Check a supplier or client statement within the contact.
Report Tools  
eFolio Accounts reporting functions are split into three main categories; Financial Reports, Tax Repots and Contact Reports.
With this powerful reporting function you can stay in control of your business financials with ease.
Perform a Profit & Loss report, Show the balance sheet or report on all contacts that owe the business money (Debtors). Its designed to be easy.
Aged Debtors Report
Report on all Debtors over a period of over 30 debtor days to collect funds.
Preview & email Statements
Make sending debtor statements easy by reporting on them and sending by email in a few cicks. 
VAT Reporting
Perform a VAT report within eFolio Accounts quickly to stay on top of VAT payments.
     Stock Control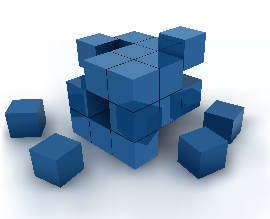 eFolio Accounts gives you stock control features that allow your business to stay on top of what you are selling, and allows you to report in your line items.
Perform stock takes and enter new values into eFolio Accounts.
Stay on top of your stock management with ease.stock The facility has full reporting features to help you analyse your stock in house, and makes it easy to enter new stock on delivery.
Balance Stock
Stock balances are managed on sales invoices. Sell a stock item and the stock room balances automatically.
Enter Data Quickly
Report on your stock over time and on line items within eFolio Accounts. 
Further stock reports
Report on opening and closing stock quantities.
Security Features  
We have installed Comodo SSL security certificates on our servers. This security certificate is verified by Comodo U.S. and they have verified eFolio Software Limited is a software provider.
The information you enter into our servers is encrypted at the highest levels. We have been audited by Comodo for this facility. No passwords are saved on our system to ensure that your data is protected. For more information please see our privacy policy 
High Encryption
We use more encryption on our software than most banks to encrypt your critical information.
Password Protection
Invite as many users as you wish for free. All new users will be prompted to set a password for access.
Its backed up every day.
Datacentres on multiple locations backup your data every day and guarantee maximum uptime.